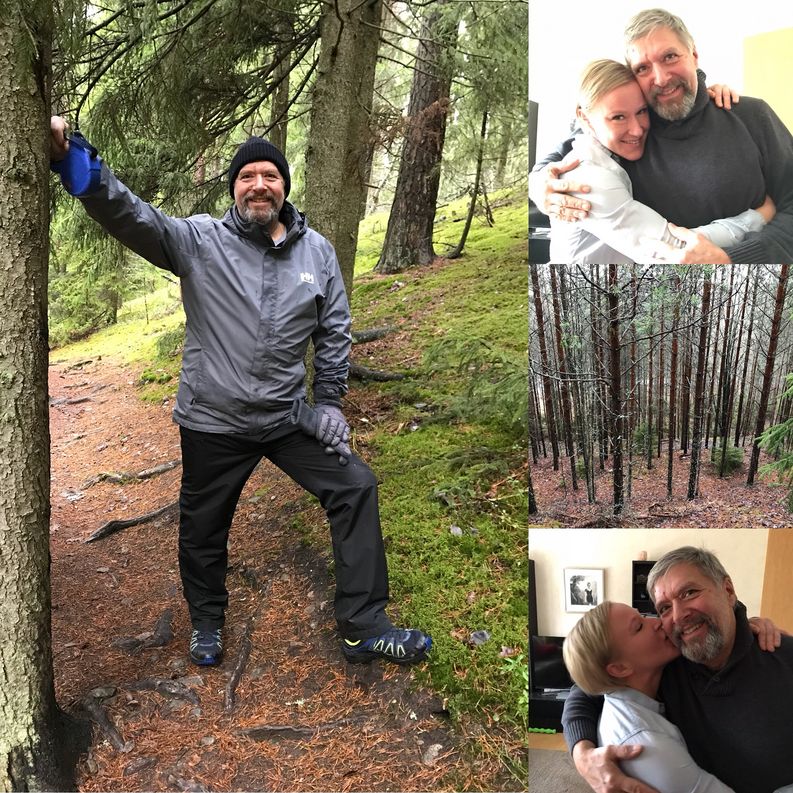 Yesterday was Father's day in Finland. For me, that is one of the most important day of the year. It is the day when I take the whole day with the most important person of my life, my Father. Without my father, there would be plenty of things I wouldn't have done. He has always encouraged me to follow my own ideas and my own instincts. I always call my dad, "hey, what is your opinion?" There has been times, when I haven't act according to his opinion, and quite often I have gone back to him, "dad, you were right, I should have done like you said".
I was 15-years old, when I decided to apply for a international student exchange program, and the only criteria was, that it has to be spannish speaking country, preferably Mexico. Why Mexico? Because of my dad, he was a sailor and he had so many nice stories about Mexico and the people over there before the time I was even born. Of course my dad was supportive with my desition, but told me to start working to be able to save money for the year. Finally, two years later, I was in Mexico, Tijuana, for one year and travelling around the country. I came back to Finland, I was 18-years old and my life has changed. I was restless, I wanted more, nothing was enough.
"Since that, Internationality has lead my life"
I chose to study in a program, where I can go for an exchange and learn a new language, I moved abroad again; France and Belgium and during years I was away, for studies, for work, for love. Away from my dad and the rest of the family, my friends were far away, life was not simple and I was home sick some time to time. My father was always there. Always welcoming me back home, visiting me every year, holidays in another country to just be together. Calls in the middle of the night, "dad, I can't sleep", those priceless words, that made me calm down.
When, after eight years around Europe, I moved back to Finland, to my home city Rauma, my father told me, "I don't think that your move back to Rauma is definitive". Still, now, many years later, I live happily in Rauma. I love the city! I love my country. But propably my dad is right, it's not definitive, we'll never know.
"I love my job! Thanks Dad!"
This year, I have changed my life, I wanted to bring the internationality to me here in Finland, because I love my home but I miss the international aspect and foreign languages and different cultures... might sound grazy... during five years I have thought about how I can combine all this, can I have all I want? My father supported me to do the desition and at least try it. Today I'm running my own business; Global Mobility Consulting here in Finland, I am in contact with expats from all over the world and I can speak languages everyday and I can help people to integrate here in the north and teach them about life in Finland and how to get most out of it.
Thanks to my dad for the motivation, encouragement and trust in me because I just love my job and I couldn't be happier.